At Broadway Diagnostic & Rehabilitation, our team is committed to helping patients in any way we can. That is why one of the many services we offer is orthopedic care. Our staff is comprised of expert orthopedists who are well versed in providing this form of therapeutics to patients. To learn if orthopedic care is right for you, please don't hesitate to schedule an appointment!
An orthopedic doctor is a medical professional who focuses on conditions that affect the musculoskeletal system. Whether it be an injury or a disease, if you're faced with an issue affecting your bones, joints, ligaments/tendons, muscles, or nerves, an orthopedist can help.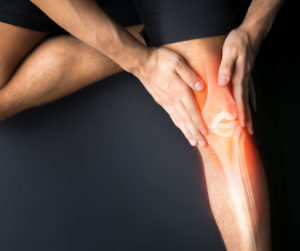 When you need orthopedic care, there are no shortages of methods our team can utilize to improve the issue you're facing. Here at Broadway Diagnostic & Rehabilitation, our team will perform a full assessment of your condition to make an informed decision on what treatment methods should be utilized. Examples of the forms of care our orthopedists will offer are listed below:
When you're faced with pain and discomfort, don't hesitate to contact our team here at Broadway Diagnostic & Rehabilitation. If the injury calls for it, we'll pair you with one of our expert orthopedists who will help you get back to full strength. To learn more about how orthopedic care could be the answer for you, contact us today.
The Job Of Our Orthopedist
If you've never had to work with an orthopedist before, it's understandable if you want to learn more about their responsibilities before scheduling an appointment. As previously stated, orthopedists specialize in issues of the musculoskeletal system. But what does that look like in the practical sense? First and foremost, it involves diagnosing and treating ailments of the musculoskeletal system. Their responsibility is to help patients regain strength, range of motion, and functionality in the affected area. Our team can also take a preventative approach to care, limiting the onset of chronic conditions such as arthritis.
To learn more about Orthopedics or to schedule an appointment for treatment, contact us today!​