What is the musculoskeletal system? This system of your body is an important part of each and everyone's everyday life. It includes all of your bones, joints, ligaments, tendons, and muscles. When in need of treatment of any of these areas, you will need to visit an orthopedist. If you have suffered an injury or been in an accident, Broadway Diagnostic and Rehabilitation has the orthopedic doctor in amityville ny that you are looking for. Contact us today to learn more about how we can help you!
What is Orthopedics?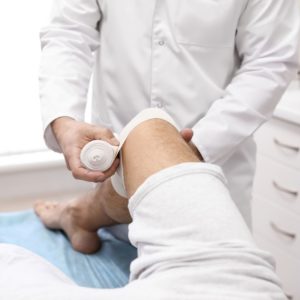 Orthopedics focuses on bones, muscles, joints, tendons, and ligaments. Orthopedics involves everything from diagnosis, correction, prevention, and treatment. We care for all patients from ages ranging from pediatrics to geriatrics.
What Does an Orthopedist do?
Orthopedists use medical and rehabilitative methods to treat any issues within the musculoskeletal system. Some of the most common conditions orthopedist doctors in amityville ny can treat include:
Joint pain due to arthritis
Fractures of the bone
Muscle, tendon, or ligament injuries
Back, neck, and shoulder pain
Carpal tunnel syndrome
Overuse injuries and sport injuries
Congenital conditions
Orthopedists are the ones to diagnose these problems. They then provide treatment with medication, exercise, and surgery. This also includes rehabilitation. When it comes to rehabilitation, orthopedists provide patients with exercises and physical therapy to restore the function of the injured area. Lastly, they provide patients with information and treatment to prevent injuries. In some cases, orthopedists are also involved with surgeries. Surgeries are sometimes needed to restore function lost in certain areas of the musculoskeletal system because of injury or trauma.
Why Visit an Orthopedist?
If you are experiencing any discomfort or pain in your bones, joints, ligaments, tendons, and muscles, you should see an orthopedic doctor. You do not necessarily have to have an injury to see an orthopedist. However, if you have a severe injury, such as any torn tendons or ligaments, broken bones, or fractures you may want to see an orthopedic surgeon. This will be essential in helping you recover and preventing further injury. Whether it be minor aches and pains or a severe injury, an orthopedic doctor in amityville ny can help you with a treatment plan, including surgery, medication, physical therapy, or a combination of the three to help you get better.
Contact Our Orthopedic Doctor In Amityville NY Today!
If you are looking for an orthopedic doctor in amityville ny, visit Broadway Diagnostic and Rehabilitation. Our team at Broadway Diagnostics takes the time to provide individualized care and provides a variety of medical treatments to help you get back in action.