Shin Splints are among the most common and irritating injuries in dancers, runners, military recruits, and much more. Medial tibial stress syndrome, shin splints can occur when athletes decide to intensify their training routines or try a new kind of workout that the body and muscles are not used to. This causes the muscles to be overworked and can cause significant pain to the shin area. At Broadway Diagnostics & Rehabilitation Physical Therapy in Amityville, we provide the utmost care in treating shin splints and creating a unique plan for each patient.
Causes of Shin Splints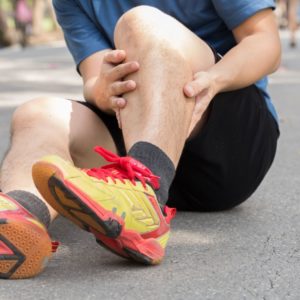 Shin splints are so common that we often wonder what can cause this bothersome injury. It is important to understand how shin splints are irritated so we don't suffer from them. Here are some causes of Shin Splints:
Wearing shoes that do not fit well or provide little to no support for your arches.
Working out without stretching beforehand.
Forgetting to do a warmup routine before workouts.
Weak ankles, hips, or core muscles.
Flat feet.
Treatments For Shin Splints
Here at Broadway Diagnostics Physical Therapy in Amityville, we will evaluate you and work with you to ensure your pain and symptoms are eased. Physical therapy is a crucial factor in treating shin splints, which is why we provide the best in class care. Check out some of the benefits of physical therapy:
It can help increased Flexibility and the total range of motion.
Help the elimination of pain and swelling.
It's important to regained strength.
Potentially avoiding the need for surgery.
Also, lmiting the chance that the injury suffered becomes a recurring problem.
Broadway Diagnostics & Rehab – Physical Therapy in Amityville
It is better to treat your shin splints sooner rather than later to help reduce your chances of the injury coming back time and time again. With our exceptionable team, we can help build up your muscles around the affected area and regain strength and stability in your legs. We hope you reach out to us at Broadway Diagnostics & Rehabilitation, so we can help get you back to your everyday activities. No one wants to go through life in pain. Contact us today.